In the "bit Time Lab" me and my colleague
Daniele Teti
have developed an app to control a car via bluetooth with
Appmethod
, for Android and iOS (released soon) with the same codebase.
The main topics covered by the team are the multitouch UI and the bluetooth hardware interface using a true native app (no VMs, no scripting, no compromises). Below the picture of the app and the cars used.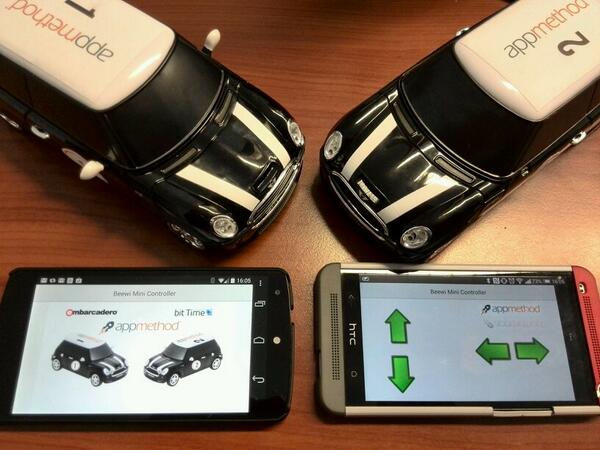 The most interesting note was the time: we spent 7/8 hours to develop and build the entire system!
Here the video presentation of this project by bit Time Lab